Upcoming Events
UPDATE : Judging Notice from Head Judge published - 24th Aug 2019 - Click Menu above.
Sunday Sep 8th - Mustang Nationals at Billing Aquadome
The MOCGB are happy to announce the 2019 Mustang Nationals at Billing. We will be joiining the AACI as they host their regular Show in September. The MOCGB will have its own dedicated park and show area and entry to the ground is £10 per car at the centre of our area will be our new club Regalia trailer with the cars displayed around it.

For the event itself, the AACI provides a very high quality sound system and have our own stage lighting, back drops etc. Billing provide a bar at one end of the marquee, the stage being at the other.

There is plenty for the kids to do too, so AACI provide bouncy castles and face painters, there's a miniature funfair, a mini train that does rides along the lakeside and also a guy who does hovercraft rides. They have their own version of the London Eye, though nowhere near as big I can promise you! Elsewhere on the site they have the Venue, a leisure centre with swimming pools and splash tubes etc. It's a nice place to go and have a coffee if you fancy a minute away from the main field during the day. Just outside the park there is a Premier Inn and a pub/restaurant called The Quays.

For location details , please visit : https://www.billingaquadrome.com/event/aaci-september/ Click Link
Mustang Judging - Annual Show Instructions
We have a new Head Judge in position and Andy Phillips will be introducing a new format of judging this year. You can see the judging form here Click Link
If you wish to enter, download the form, and email Andy at This email address is being protected from spambots. You need JavaScript enabled to view it. and let him know your name, Car Reg, contact number and which category you wish to enter. There is a £5 entry fee, which will be collected on the day.
The Categories are :
1964.5 to 1973
1974 to 1993
1994 to 2014
2015 to current.
There are likely to be some additional awards to be announced on the day.
Once you have registered your interest, Andy will confirm the necessary instructions via email to you.

Since Nov 2018, the new Committee have been working hard to introduce new items of Regalia, keeping the Club Magazine full of high quality articles and attending and organising as many shows as we can


2019 started off with the London Motor Show at the Excel Exhibition Centre in February, where we exhibited for the first time. We were able to display the new 2019 Mustang Bulitt alongside one from the 1960's.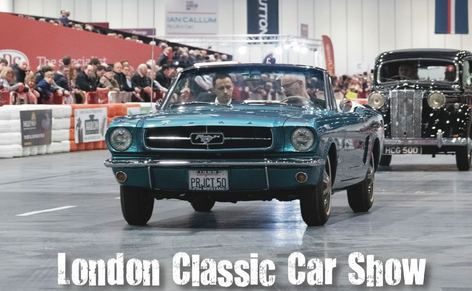 We visited Ford Motor Company's Dunton facility to celebrate the 55th Birthday of the Mustang.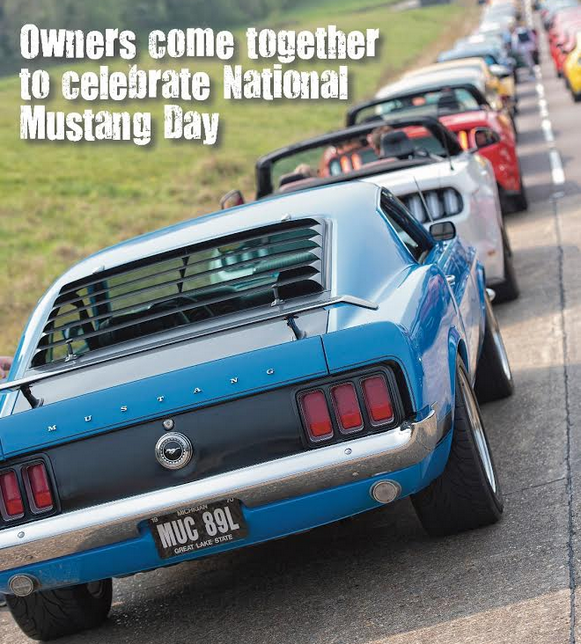 We updated our aerial shot, this time celebrating 55 years.

June is always a busy month for the MOCGB, we attended SpeedFest at Brands Hatch where we put on a 55 Year Mustang timeline to celebrate the major Motoring milestone. We also attended the Corvette Nationals as Guests
We also co-organise an annual get together with Mustang Owners from Belgium, this year, it was hosted in the UK.

In July, we will be attending the Silverstone Classic, where a full weekend of Classic Racing and Rock Music awaits everyone attending.


We hosted a special Mustang Club event on Friday 5th July, the weather was fantastic and lots of track time was available for those who attended.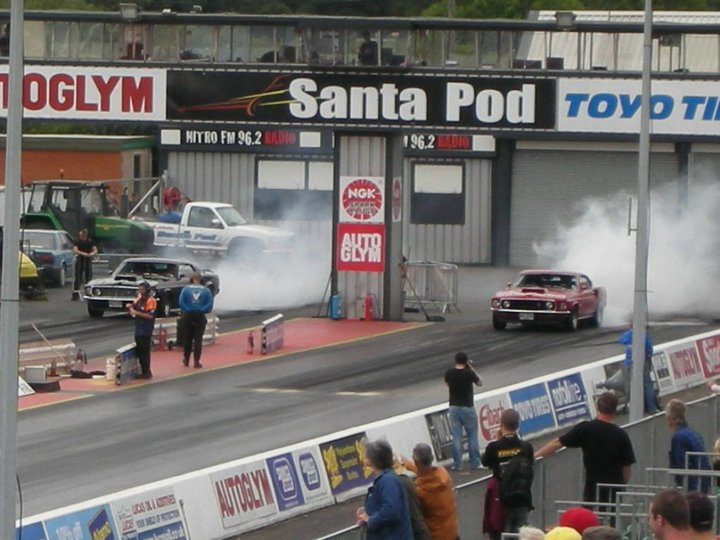 All these events are documented in more detail in the Club Magazine Round Up, now available online for Paid members of the MOCGB.
Joining the club costs £21.50 for a 1 year UK membership and £30 for overseas memberships, this includes 6 magazines sent to your address.
We have an active Online community forum, as well as Facebook groups. There are active Area Secretaries managing the local Mustang meetings.
The MOCGB welcomes Mustang owners or members who don't own a Mustang yet :-)